Using insights from your patent data can help you make better investment decisions. By doing so, you can cut through the noise and identify new entrants to the market, allowing you to capitalize on opportunities that may otherwise go unnoticed.
Identify new entrants to the market
Identifying new entrants to the market is a critical function of a business's innovation strategy. Understanding whether a new competitor is a likely occurrence or a dud can help an organization avoid costly litigation and other unpleasant surprises. If a company is facing a high risk of a new competitor swooping in, it may choose to bring down its costs, advertise its unique features, or patent a technology to ward off the competition.
Using a combination of patent data and other industry research, organizations can make informed decisions about their future. Patent analysis can be used to find emerging markets and technologies that can prove useful in the long run. It can also reveal cost-saving opportunities and pruning points. For a business with a large customer base, lower prices can be the ticket to growth. The same is true for companies experiencing high profits, which can deter competitors from stealing its thunder.
Having a comprehensive patent data analysis can provide a bird's eye view of the innovation landscape. It can also show which inventions are the most important, and which ones have the highest commercial potential. The aforementioned is a good place to start, but an organization should also ensure that it has a strong footprint across a variety of different technologies. This can be accomplished by using big data patent analytics. By enhancing the raw global patent data, organizations can gain a better understanding of their existing portfolios and identify promising areas for innovation.
The patent industry is constantly evolving, and a comprehensive patent data analysis can be useful in providing a comprehensive overview of the innovation landscape. As a result, organizations need to consider the best methods for keeping up with the competition, as well as the most effective strategies for establishing a competitive foothold in emerging or underdeveloped technology fields. It is also possible that an organization's own internal IP may be more important than the patents it licenses. This is where patent analytics can be especially helpful.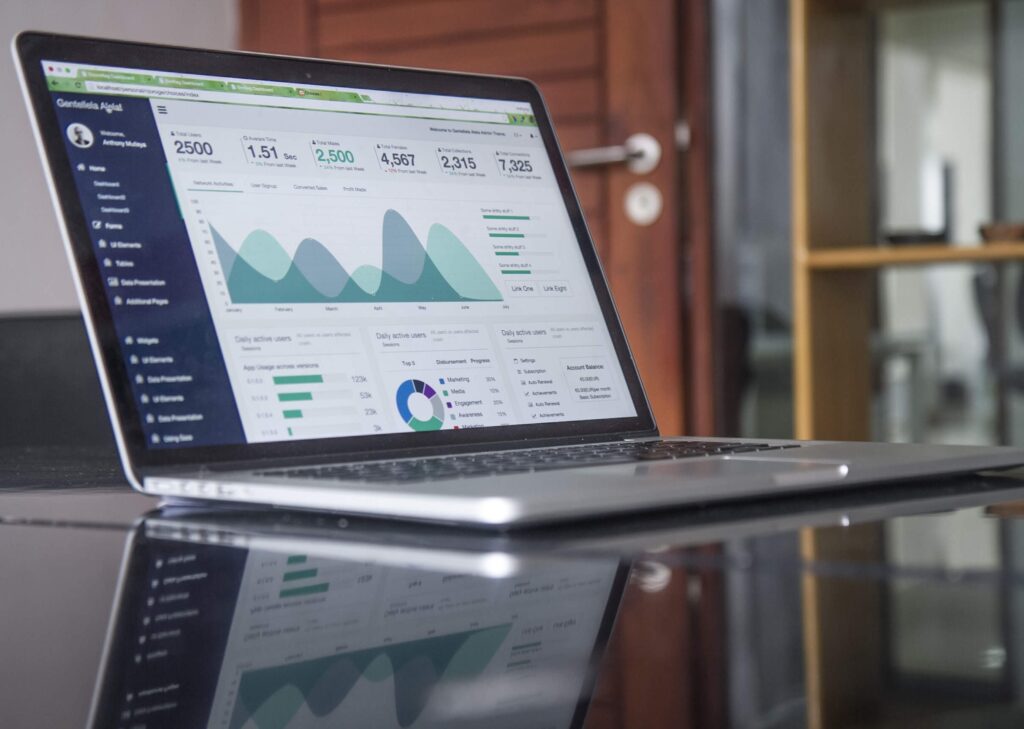 The most comprehensive analysis of patent data should also include a complete set of ownership information. This is because complete tracking of ownership changes is the key to generating reliable insights. While the tiniest change in ownership may not be a major deal, it will be difficult to produce a holistic company profile if this is not taken into account.
Another useful patent data analysis is to find out the most impressive new entrant to the market. This could be a competitor with a disruptive technology, a company that is entering a new industry, or a startup that is the first to blaze the trail in a particular technology space. For a more thorough assessment of a given competitor, an organization may want to do a reverse competitor analysis. This is a particularly useful strategy if the target company is dependent on a specific competitor, or owns influential intellectual property.
Analyze your patent portfolio
Using a patent portfolio analysis tool is a great way to make sure that your company can maximize the value of its intellectual property. These tools can help you identify and analyze the strengths and weaknesses of your patent portfolio. They can also help you create a more targeted and effective portfolio. This analysis can help you determine if a particular patent has value and whether it should be protected.
One of the most important factors in determining the overall value of a company is the strength of its patent portfolio. This means that you need to evaluate the portfolio's qualitative and quantitative attributes to determine whether it is worth defending. It is also important to consider your goals for the future. If you are considering a joint venture or restructuring your patent portfolio, you need to assess the patent's value and relevance for your business.
If you are a financial investor, you are probably focused on evaluating the patent's monetary value. This is important because it can help you decide if you should sell or license the patent. You may also be interested in using it in commercial products or in a new market. Using a patent is not only a way to generate revenue, it is also a strategic advantage.
In today's marketplace, it is not enough to protect every patent. You need to be able to identify which patents are more valuable and which ones are not. It is also important to have an effective docketing program. These programs will help you eliminate the risk of missing renewal deadlines or losing track of pending patent applications.
The most advanced tools can help you simplify the patent evaluation process. They use algorithms and conventional indicators to evaluate the strength of a patent. This is especially useful when you want to know how strong a patent is before you decide to invest in it. A patent's strength can be determined by its market coverage, its technological relevance, and its economic value. The patent's rating can also include graphs and market analysis. You can also look at the quality highlights dashboard to see if there are any non-obviousness issues, novelty issues, or indefiniteness issues.
Patent analysis can also reveal disruptive technologies, up-and-coming markets pioneered by startups, and established technology fields dominated by multinationals. You can also use these tools to identify the most influential intellectual property in a particular field. The patent can be used to support a business's brand image.
It is also important to take the time to evaluate your patents' potential for future enforcement. If the patents are expensive to maintain, they may need to be relicensed or abandoned. If they are weak, they can be pruned. They might not be used in the right geographic areas or in the right products.
Cut through the noise of millions of patent applications
Considering the sheer number of patent applications filed in the past couple of years, it is no surprise that companies are interested in using patent data to gain insights into their competition. However, it can be difficult to extract the most useful information from the vast array of speculative documents. In order to make the most of the informational trove, organizations need to be proactive and acquire the best possible data.
An MIT Sloan's study cited a few other factors that contributed to the high cost of a patent, including a lack of legal protection for patented inventions. Other issues include a highly competitive patent market, which has led to an explosion of patent trolls swarming the market, and a shortage of skilled labor to fill the void. In order to overcome these challenges, companies need to deploy innovative technologies to better exploit patent data. The resulting efficiencies will ultimately boost business growth, productivity, and overall prosperity.
While the most efficient ways to gather and analyze data may be elusive, companies have mastered the art of leveraging patent data to improve investment decision making.
Combining patent data with artificial intelligence (AI) can provide early warning of potential industry disruptors by analyzing and identifying new technologies, market trends, and emerging competitors. This information can help companies stay ahead of the competition by allowing them to identify potential threats and opportunities, and make informed decisions about investments, partnerships, and other strategic initiatives.
For example, AI-powered patent analysis tools can automate the process of searching, analyzing, and categorizing patents based on various criteria, such as technology type, inventors, assignees, etc. This can provide a comprehensive and up-to-date view of the patent landscape in a specific field or industry, and help identify potential disruptors.
Additionally, AI algorithms can analyze large amounts of patent data and identify patterns and trends, such as changes in the number of patent filings in a particular technology area, or the emergence of new players in a market. This information can be used to develop early warning systems that help companies respond quickly to potential disruptions, and make the necessary changes to stay competitive.
In summary, by combining patent data with AI, companies can gain valuable insights into emerging technologies and trends, and stay ahead of the competition by identifying potential disruptors early on.