Whether you're a patent attorney, a patent agent or a patent consultant, you probably have heard that the USPTO's Public PAIR is retiring. But what does that mean to you? This article explores what you need to know about the changes and offers some tips for staying one step ahead of the curve.
How to Transition from Public Pair
The Public PAIR (Patent Application Information Retrieval) system provided by the United States Patent and Trademark Office (USPTO) is retiring, and inventors and patent owners will need to transition to a new system to access and manage their patent applications.
Here are some steps to take in light of the retirement of Public PAIR:
Familiarize yourself with the new system: The USPTO is replacing Public PAIR with a new system called EFS-Web and Private PAIR, and you should familiarize yourself with the new system and its features to ensure a smooth transition.
Update your contact information: Make sure that your contact information in the USPTO's records is up-to-date, as this will ensure that you receive important notifications and updates regarding your patent application.
Review and manage your patent applications: Take the time to review your patent applications and make sure that all of the necessary information and documents are up-to-date. You may also want to consider working with a patent attorney or agent to ensure that your patent applications are in order and to help with the transition to the new system.
Stay informed: Keep up-to-date with the latest news and developments regarding the retirement of Public PAIR and the transition to the new system. You can subscribe to USPTO news and updates to stay informed about important changes and developments.
In conclusion, with the retirement of Public PAIR, inventors and patent owners will need to transition to the new EFS-Web and Private PAIR system. By taking the time to familiarize yourself with the new system, update your contact information, review and manage your patent applications, and stay informed, you can help to ensure a smooth and successful transition.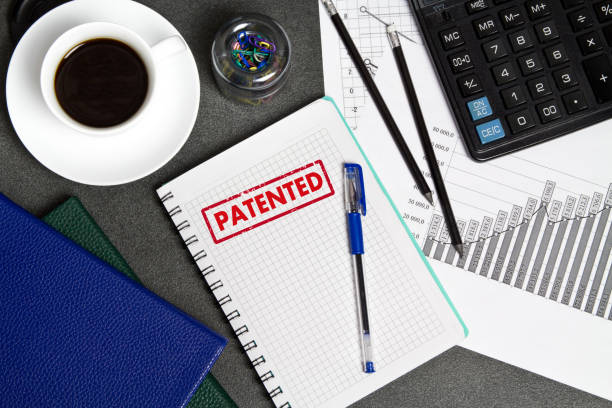 Public PAIR
Whether you are a patent professional or an inventor, the USPTO PAIR system is a valuable tool that allows you to check the status of a pending application. Public PAIR offers secure access to information about a wide variety of published patent applications, as well as unpublished PCT applications.
The PAIR interface includes information such as filing date, examiner contact information, general information about the patent application, and a list of frequently asked questions. In addition, users can download a PDF version of documents for review.
The Address & Attorney/Agent tab contains correspondence addresses for attorneys who prosecute a case, as well as other attorney/agents involved in the case. It also contains a listing of documents and references that were exchanged between an applicant and the patent examiner.
The File Wrapper tab provides links to a number of published documents, including Applicant Submitted Claims and Fee Worksheets. It also contains document images that are not available in the Public PAIR interface.
The File & Outgoing Correspondence menu allows users to view and submit correspondence addresses for new applications, as well as a list of requests that have been submitted by an agent of record. If the corresponding request is received, the information will be posted for a period of seven days. The address information will also appear in the search screen.
In addition to providing secure access to information about a pending patent application, the PAIR system also provides a user interface that makes it easy to perform routine administrative tasks. In the past, these tasks required submitting a paper form, but now all of the necessary information is available online.
The Public PAIR system will be replaced by the Patent Center, a new electronic filing system that is designed to meet the needs of the current and future public. It incorporates the functionality of the Public PAIR and Quick PAIR systems, and provides an improved interface for managing patent applications.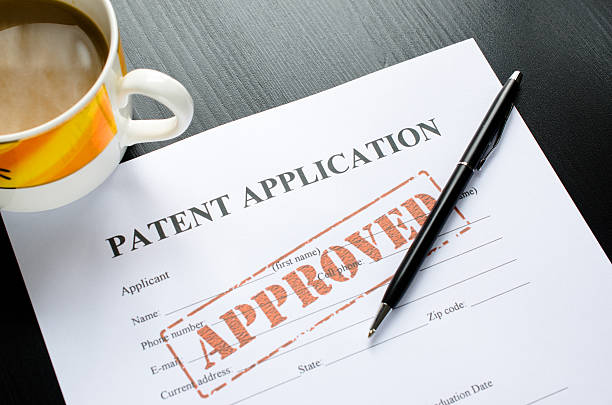 Patent Center
Until recently, the USPTO's Public PAIR tool has been the go-to for patent professionals to check on pending applications. Although this has been an effective tool, it has also generated some controversy. It is now officially retiring on July 31, 2022.
While the public PAIR has been around for a while, it has been criticized for heavy load errors, inability to recognize genuine patent numbers, and other issues. The USPTO's goal is to ensure that any changes are reflected in the system, and that users are kept informed.
The Patent Center is a next generation patent filing system that aims to address the present and future needs of the public. Its features are designed to make patent filing and management easier, more efficient, and more reliable. It is also designed to reduce delays.
The Patent Center incorporates several new technologies, including an application management platform, a filing system, and a web-based interface. It has been developed in response to user feedback and the suggestions of a number of stakeholders. It is a beta version of a much more complete system that will replace the legacy Public PAIR tool.
The Patent Center will eventually replace Public and Private PAIR. Its main functions are to facilitate the management of pending patent applications, provide a more comprehensive prosecution history, and enhance reliability. It has been enhanced with user feedback and the information gathered from stakeholder listening sessions.
The patent community has long been shortchanged by a lack of accurate patent data. The Patent Center is a useful tool to help address this issue. It offers powerful insights into patent data, and it can help IP professionals monetize their patents.
Issue of issue preclusion
Despite the fact that issue preclusion is a well-established legal concept, many companies have never had the opportunity to see if they could win in court. This is particularly true in the nascent patent arena. The issue of issue preclusion is one of the most important questions in intellectual property law.
As a result, the patent and trade mark offices announced the retirement of their Public PAIR program, which has been a trusted partner throughout the years. This has sparked some mixed reactions in the patent community. However, the move is in keeping with the USPTO's stated goal of enhancing its reliability while mitigating its delays.
While issue preclusion may be the legal term of choice, the real story is the Patent Center, which is touted by the USPTO as the "Next Generation" of patent filing and application management. The patent center incorporates patent filing, application management and customer self-administration tools to enhance the decision-making process. The system also mitigates delays and allows for better informed decisions.
While the Patent Center can't be the panacea for the patent lawsuit, it does a good job of mitigating delays while increasing reliability. It is no longer necessary for a company to hire a patent attorney to handle the minutiae of its patent filings. The Patent Center offers more accurate and efficient patent searches and provides the ability to manage and monitor patent applications on a daily basis. It is also a convenient means of interacting with patent applicants and fostering more open dialogue.
While the patent and trade mark offices have made some headway in their quest to make patents easier to understand, the issue of issue preclusion is still a major hurdle for many companies. As such, the Patent Center is a must for anyone who wishes to protect their patent rights.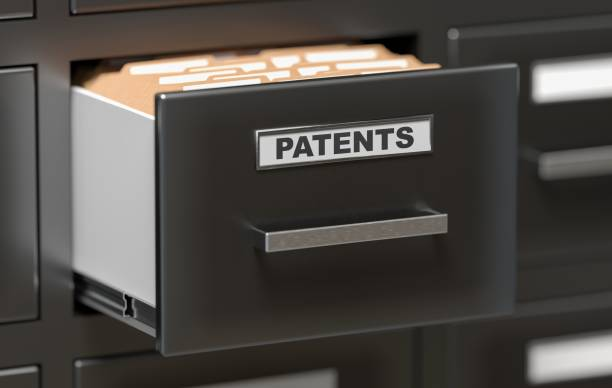 USPTO's free distribution service
Earlier this year, the United States Patent and Trademark Office (USPTO) announced that its free distribution service for copyrights, patents, and trademarks is retiring. In its place, the USPTO is planning to implement its new Patent Center, which will become the official system for electronic patent application filing.
The new Patent Center system has already undergone iterative improvements based on feedback from users. It is designed to meet the user needs and to help the organization improve its customer experience. It is built on a stable cloud-based hosting infrastructure.
The system has also undergone user testing, and it will continue to receive feedback from training programs and stakeholder listening sessions. The system is expected to be ready for use in approximately 15 months.
In addition to the new system, USPTO will work to replace the PTAB's legacy IT systems. This includes a new external Trademark status retrieval capability built on a new web-based infrastructure. This new infrastructure will also support a new system for ex parte appeals.
As part of its effort to modernize information technology, USPTO has made several recent accomplishments. These include the launch of a new Patent docket, the replacement of legacy TEAPP systems, and an internal workflow tool for ex parte appeals. These initiatives are designed to improve the user experience and to enhance the agency's internal processes.
In addition to its flagship programs, the United States Patent and Trademark Office has a variety of outreach programs that support students, inventors, and entrepreneurs. They promote the benefits of inventions and encourage future generations of inventors. The USPTO also supports a variety of third-party educational organizations.
The National Inventors Hall of Fame honors the greatness of American inventors and innovators. In addition to recognizing the greatest technological achievements in the nation, the Hall of Fame programs are designed to encourage students to become future inventors and entrepreneurs.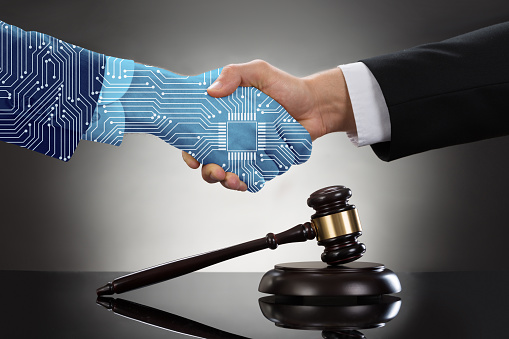 USPTO maintenance on private-pair and EFS-Web
During the maintenance period on USPTO and Private PAIR, you may want to try using alternative filing methods to ensure your submissions are received by the USPTO in a timely manner. For example, you may file new patent applications through USPS Priority Mail Express, or file filing fees through first class mail.
You can also electronically file your documents through the Patent Center. However, you will not be able to pay by credit card. In addition, you will not have access to the Patent Maintenance Fees Storefront.
Another option you may want to consider is Public PAIR. This version of PAIR allows you to submit a PCT request form online. You can also use it to check the contents of your electronic submissions. The USPTO website provides more information about PAIR.
The USPTO is committed to keeping the IP community informed. They have also created a page about the various filing methods that are available.
The USPTO's Legal Framework sets forth its policies for electronic documents. These guidelines are not just for EFS-Web, but apply to all electronic documents.
The USPTO's PDF Creation page gives instructions for creating a PDF. The eMod Project is a comprehensive program that includes maintenance on USPTO systems. It also includes the eMod Text Pilot Program.
The USPTO is also implementing new account management technology. This will temporarily delay the download of Office Action DOCX data. In addition, customers with an established USPTO Deposit Account will be able to continue to make payments through the method they've used in the past.
During the maintenance period on USPTO systems, you may want to avoid the use of DOCX. You can also file in ASCII plain text.