Introduction
Patent applications and other technical documents can be lengthy and complex, and it can be time-consuming and challenging for lawyers to review and analyze them thoroughly. ChatGPT can assist with this process by providing a summary of the document, identifying key terms and concepts, and highlighting important information. This can save lawyers time and allow them to focus on more complex legal tasks.
While ChatGPT can be a useful tool in patent legal work, it should not be relied upon as a substitute for legal or technical expertise, so lawyers need to be in charge!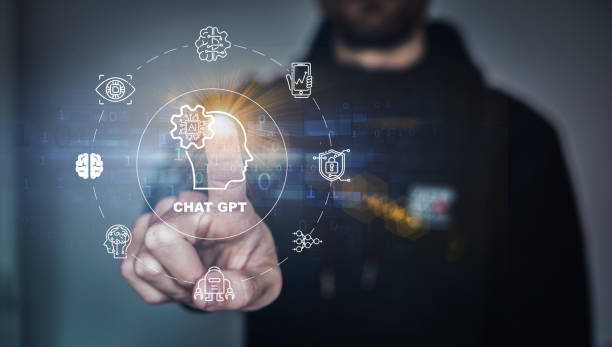 Human in the driving chair
ChatGPT can be a valuable tool for patent lawyers in digesting voluminous technical documents. Patent applications and other technical documents can be lengthy and complex, and it can be time-consuming and challenging for lawyers to review and analyze them thoroughly.
ChatGPT can assist with this process by providing a summary of the document, identifying key terms and concepts, and highlighting important information. This can save lawyers time and allow them to focus on more complex legal tasks.
ChatGPT can also assist with prior art searches by generating search queries and identifying potentially relevant documents based on keywords, patent classifications, and other criteria. This can help lawyers identify existing inventions and other information that may be relevant to the patentability of a new invention.
However, it is important to note that while ChatGPT can be a useful tool in patent legal work, it should not be relied upon as a substitute for legal or technical expertise. Patent law is complex, and it is essential to have a deep understanding of legal and technical requirements to ensure that patent applications are effective and enforceable. Therefore, it is important for lawyers to review and edit any responses generated by ChatGPT to ensure that they are accurate and appropriate for the specific situation.
AI is able to perform tasks that require human input, such as generating initial drafts of claims and providing suggestions for improvements. These types of generative AI tools can help simplify a patent attorney's workload. However, patent lawyers must be vigilant about the risks associated with using them.
In the context of patent law, one potential risk is that AI tools will create a patentable result in an area that was not foreseen by the inventor. This may cause the AI to be treated as an inventor on the patent application and could lead to a possible invalidation under the doctrine of inventorship misrepresentation.
Another potential risk involves relying on single generative AI models that are trained on the input data of multiple patent applicant clients. The commingling of this information, e.g., invention disclosures, may result in the model generating inappropriate responses.
This type of risk is likely to be mitigated if a client or law firm acquires informed consent before using the generative AI tool. The vendor agreement may include terms of service that limit the use of the generative AI tool, including a "no sharing" or other "confidentiality" clause.
Finally, AI may not be able to recognize biases and stereotypes in the data it receives, which could result in improperly generated claims. The model might also be unable to remember previous conversations or maintain a long-term context, which could affect the quality of its outputs.
Unlike a human, an AI cannot take the time to understand the technical details of an invention or the legal requirements for patent claims. It could, in fact, generate claims that are technically or legally flawed and will not be enforceable under the patent laws of the United States, Europe, or the Asia-Pacific region.
ChatGPT and generative language models are not yet as good as human editors, but they can help streamline a patent attorney's work by acting as a translator or thesaurus. This can help save time and money by reducing the amount of work that a patent attorney has to do. It can also improve the quality and consistency of content created by a patent attorney, such as website copy and marketing material.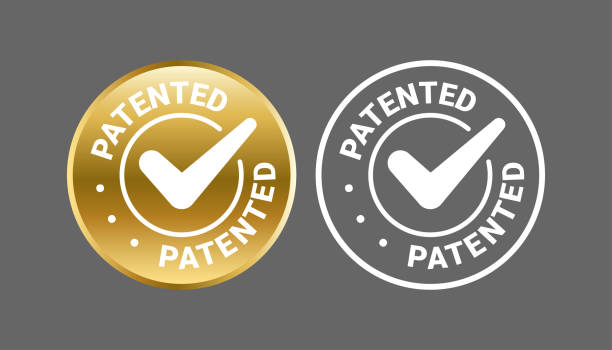 Human perception augmentation with ChatGPT
There is voluminous data available for patent lawyers to make the most of. With AI knowledge, patent lawyers are able to do things like predict the demand for different products in different time frames and manage stocks, build work culture by analyzing employee data and putting them in the right teams and projects based on their competencies, collect feedback about employees, and even help recruit and hire new staff, reducing hiring cycle times by a considerable amount.
The downside is that the large language models used by companies like ChatGPT can generate plausible-sounding but incorrect responses. This is largely due to the fact that the model has not been trained on any particular set of questions, so its training data is a mix of correct information and incorrect information.
This can result in a lot of problems for patent lawyers as they have to work out which answers are true and which are not. The best way to deal with this is to use a drafting service that is specifically for patents (that does not require any attribution credit). This way, they can be sure that the answers are not only coherent but also correct. This will help them prepare a more accurate and compelling patent application, and avoid any risks of being sued for intellectual property.
ChatGPT can be used to augment human perception in a variety of ways. Here are some examples:
Language translation: ChatGPT can be used to translate text from one language to another. This can help individuals who do not speak a particular language to understand written or spoken communication.
Summarization: ChatGPT can be used to summarize lengthy text documents or audio recordings, providing a quick overview of key information. This can save individuals time and help them to focus on the most important aspects of the information.
Question answering: ChatGPT can be used to answer questions on a wide range of topics. This can help individuals to quickly access the information they need and gain a better understanding of a particular subject.
Information retrieval: ChatGPT can be used to search through large databases of information and retrieve relevant data. This can be particularly useful in fields such as science and medicine, where large volumes of research data are available.
Personalization: ChatGPT can be trained on individual user preferences, such as search history or reading habits, to provide personalized recommendations and information.
It is important to note that while ChatGPT can be a useful tool in augmenting human perception, it is not a substitute for human judgment and expertise. Individuals should always use their own judgment and knowledge when interpreting information provided by ChatGPT.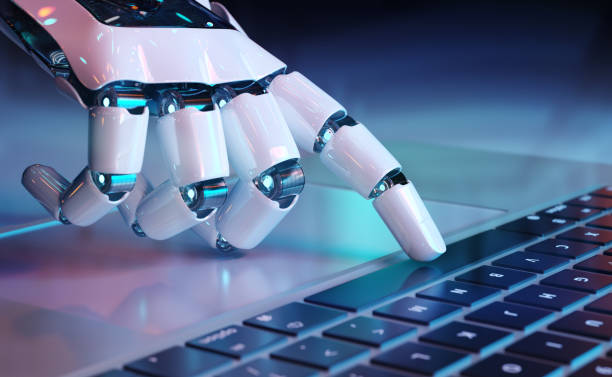 How Lawyers can Make the Most of Data
The field of patent law has indeed been influenced by advancements in technology, including the use of ChatGPT-like technologies. These tools have the potential to revolutionize the way patent lawyers handle and analyze data, making their work more efficient and accurate. Here are a few ways in which patent lawyers are making the most of data with ChatGPT-like technology:
Prior Art Searches
One of the critical tasks in patent law is conducting prior art searches. Prior art refers to existing information or technology that may affect the patentability of an invention. Traditionally, patent lawyers had to manually search through vast databases, scientific literature, and technical documents to identify relevant prior art. This process was time-consuming and often prone to human error. However, with the advent of ChatGPT-like technology, patent lawyers now have a powerful tool at their disposal. These language models can assist in automating prior art searches by analyzing large volumes of data in a fraction of the time. By leveraging their natural language processing capabilities, ChatGPT-like tools can help lawyers uncover previously unseen connections and identify relevant prior art more efficiently.
Patent Drafting and Analysis
The process of drafting a patent application requires precision, technical expertise, and a thorough understanding of the invention. ChatGPT-like technologies can play a significant role in assisting patent lawyers during the drafting and analysis stages. These tools can generate detailed and accurate patent drafts by providing suggestions, alternative language options, and technical descriptions. Moreover, ChatGPT-like models can assist in analyzing existing patents, identifying key claim elements, and assessing potential infringement risks. By leveraging data and language models, patent lawyers can improve the quality and effectiveness of their patent applications.
Patent Portfolio Management
Companies and inventors often maintain large patent portfolios to protect their intellectual property. Managing and monitoring these portfolios can be a complex task. ChatGPT-like technology can aid patent lawyers in organizing, categorizing, and analyzing patent portfolios. These tools can assist in identifying potential licensing opportunities, assessing the strength and value of patents, and providing insights for strategic decision-making. By leveraging data-driven analysis, patent lawyers can make informed choices regarding portfolio maintenance, monetization, and enforcement.
Patent Litigation Support
In patent litigation, data analysis plays a pivotal role in evaluating the validity and infringement of patents. ChatGPT-like technologies can assist patent lawyers in analyzing vast volumes of technical and legal documents, including prior art references, claim charts, expert reports, and court decisions. These language models can process and summarize information, thereby helping lawyers build stronger arguments and make informed legal strategies. By leveraging the power of data analysis, patent lawyers can navigate complex litigation scenarios more effectively and increase their chances of success.
Patent Examiner Interactions
During the patent prosecution process, patent examiners evaluate patent applications to determine their patentability. ChatGPT-like technologies can assist patent lawyers in preparing responses to examiner objections or rejections. By analyzing the examiner's arguments, identifying relevant prior art, and suggesting effective responses, these tools can streamline the prosecution process. Patent lawyers can leverage data-driven insights to enhance their communication with examiners, potentially leading to more favorable outcomes for their clients.
Conclusion
The integration of ChatGPT-like technology into the field of patent law has unlocked numerous opportunities for patent lawyers to harness the power of data. These tools have transformed prior art searches, patent drafting and analysis, portfolio management, litigation support, and examiner interactions. While ChatGPT-like technologies provide significant benefits, it's important to acknowledge that they are not meant to replace human patent lawyers. Rather, these tools serve as valuable aids, offering data-driven insights and recommendations to support lawyers in their decision-making processes. As technology continues to advance, patent lawyers will continue to adapt and leverage ChatGPT-like models to maximize the value of data in their practice, ultimately enhancing their ability to protect and advocate for innovation.