IP due diligence is a fundamental element in corporate transactions involving intellectual property. It offers companies an opportunity to restructure transactions, revive stagnant negotiations, and reconcile valuations.
IP due diligence involves an assessment of the scope, ownership status, strength, and economic value of intellectual property assets. This may be done prior to or during a transaction.
Defining IP Due Diligence
IP due diligence is an integral step in any major business deal involving intellectual property. It provides both parties with insight into their respective IP portfolios, their risks, limitations, and the potential value of those assets.
In today's technology-driven industries, IP plays an increasingly important role in corporate transactions such as mergers and acquisitions, licensing agreements, and distribution contracts. A comprehensive understanding of an IP portfolio's strength and enforceability can help guarantee that a deal achieves its intended outcomes.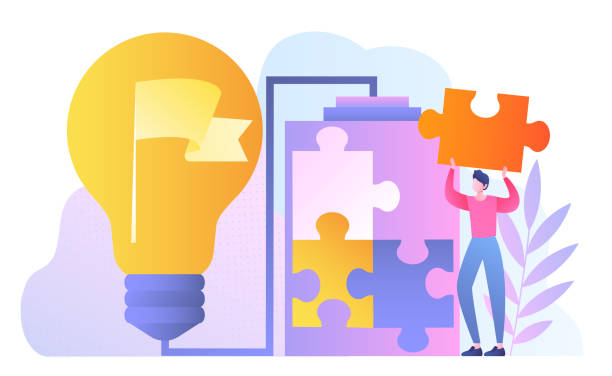 Creating an IP Due Diligence Request List
IP due diligence is a comprehensive investigation of a company's intellectual property. It assesses the strength, scope, and enforceability of each piece of IP.
It is essential to assess a company's ownership of its patents, copyrights, trademarks, and trade secrets. Furthermore, one should take into account how freedom to operate is affected.
Conducting proper IP due diligence requires creating an IP due diligence request list that clearly defines the objectives of the investigation, then applying a systematic and thorough approach to the process. Doing this will enable in-house legal teams in companies or businesses to focus on asking the right questions for optimal outcomes.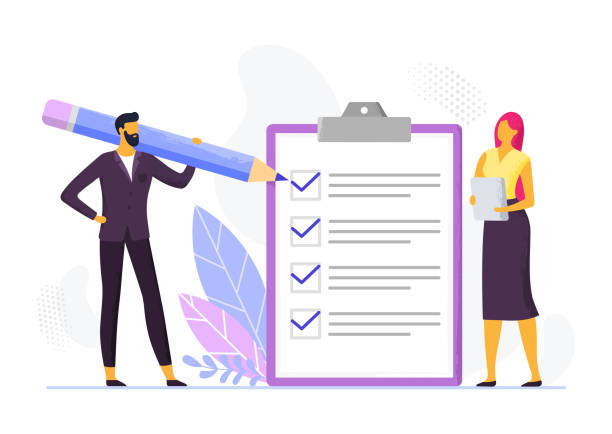 Conducting IP due diligence for a transaction requires you to identify all intellectual property that is either owned by the target company or licensed to them. This involves evaluating ownership, how protected it is, and its strength in terms of how it impacts the value of the transaction.
Typically, this process necessitates an understanding of the pertinent legal requirements and a team with expertise in IP matters. Therefore, it's essential that a request list be created early enough in the due diligence process – ideally with input from the target company's in-house legal counsel – in order to maintain focus and avoid any unexpected costs that may occur.
1. The company's patents
Patents are a form of intellectual property that grants the owner exclusive rights to an invention. The term is derived from the Latin patere, meaning "to open."
Patents are an invaluable legal safeguard for intellectual property and can even generate revenue through licensing fees. This is particularly advantageous for businesses that depend on innovation or technology for growth.
A patent can cover anything from a unique beverage bottle design (like the Coca-Cola container) to an improved process for making a product. It could even extend coverage beyond just packaging design into new crops like drought resistant flowers that can be grafted.
To accurately evaluate a patent, you must consider potential ownership challenges. This includes gathering information on any inventors and third-party owners, as well as considering any ownership problems that might arise if the invention is sold or licensed.
An IP due diligence investigation is essential in order to identify whether your product will infringe upon other people's patents. If it does, then your business won't be able to sell or produce the item in question.
Your team should request a list of all patents owned or controlled by the target company and review this to confirm they are all valid and in good standing. This list should then be cross-referenced with searches in relevant patent offices.
Next, you must determine if any patents are currently in litigation or have been involved in previous disputes. To do this, search for prior art, filings and correspondence related to patent disputes. Furthermore, check which jurisdictions a particular patent portfolio covers as well as its family members.
Assessing the quality of claims and whether they are valid, enforceable or novelty-based will enable you to decide if pursuing this patent is worthwhile.
If you have a large portfolio of patents to review, an intelligence platform can simplify some of the tasks involved in IP due diligence. Products like InQuartik's Patentcloud, LexisNexis' PatentSight, CPA Global's Innography and Gridlogics' Patseer can reduce time spent conducting IP due diligence and help you work more efficiently.
2. The company's trademarks
In addition to verifying whether a business owns any registered or unregistered trademarks, IP due diligence can also determine if those marks are likely to be infringed by competitors. Doing this helps the acquiring company protect its own assets and prevent being sued for trademark infringement.
It is also essential to verify any licenses associated with a trademark or business name. These may have usage limitations, such as geographic regions or fields of application.
Another aspect of IP due diligence involving trademarks involves determining if any marks owned by the business have been abandoned, or are no longer associated with key products and services produced. If these marks are no longer in use, they could no longer be eligible for registration and the acquiring company could potentially lose their trademark rights.
Finding out if a mark is still in use or not usually involves conducting an internet search. Search results can provide the acquiring company with details regarding any current applications or registrations being filed for that same mark.
Investigation can reveal additional potential pitfalls, such as chain of title issues. These can arise if a business purchases or transfers IP assets from another company without updating its chain of title information. It could also happen if they change their name or release a lien on those assets.
Trademarks are highly specific – they only apply to the goods or services for which they were initially registered. Therefore, conducting a thorough search to confirm that your trademark is indeed being used with the product or service for which it was first applied for is paramount.
3. Review the company's copyrights
Copyrights are intellectual property that safeguards original works of authorship, such as books, musical compositions, films, photographs and computer programs. While copyrights exist automatically when a work is fixed in a tangible medium, owners can further strengthen their protections by registering the work and obtaining an exclusive license to copy, distribute and adapt it.
In different jurisdictions, the term of a copyright may differ and can also be extended by its owner for additional periods. In the United States, for instance, copyrights expire 50 years after death of the author or 75 years after publication – whichever comes later. Interestingly, works that weren't registered or didn't have renewals may still be protected under "public domain" doctrine in some cases.
Public domain works are those works which are free and open to the public without charge. These may include works that were never copyrighted (like facts or discoveries), works whose term of copyright has expired (like facts and discoveries), works whose copyright renewal had not occurred after 28 years, etc.
In the United States, works that did not possess copyright registration but were created before 1964 are considered public domain. This excludes works published abroad such as Germany or Russia which remain protected by their home countries' copyright regulations.
Copyright protection is essential for safeguarding intellectual property in a company or business. It's an asset that can be used to differentiate an organisation from competitors, but it's crucial to conduct proper IP due diligence to confirm that the target organization or business holds full entitlement to the in question intellectual property rights.
4. Assess the Company's Trade Secrets
Trade secrets refer to any information that can be used to identify an individual or organization and which, if disclosed, could be exploited by a competitor. They could include details about customers or suppliers of a business, research done on technology, processes, business plans or any other proprietary material.
To qualify for protection, a trade secret must be judged to have actual or potential economic value and subject to reasonable efforts to maintain its secrecy.
As part of your IP due diligence, you should create a request list that identifies all trade secrets, including those obtained from third parties. Afterwards, read all correspondence regarding these trade secrets and identify any agreements currently under negotiation or litigation regarding them.
Trade secrets are typically protected from disclosure to competitors unless the company has informed a court of its willingness to divulge. This can be accomplished through non-disclosure agreements with licensees or vendors, as well as litigation under the Uniform Trade Secrets Act (UTSA).
Protecting a trade secret is paramount to prevent it from being discovered and exploited by competitors. Companies typically invest significant resources into upholding strict policies for protecting these secrets, which may include restricting access to essential personnel only, marking documents as confidential, placing physical barriers around sensitive areas, requiring employees to sign confidentiality agreements, using passwords or other security measures, etc.
The Essential Components of an IP Due Diligence Report
IP due diligence offers buyers and sellers of intellectual property assets the unique chance to assess their assets. It assists in determining the depth, scope, enforceability, ownership status, as well as future potential of a company's intangible assets.
Negotiations often take place under tight time constraints, making a thorough investigation essential for success.

1. Scope of the Due Diligence
IP due diligence is a process designed to assist business entities in understanding the value of their intellectual property. Additionally, this helps buyers and sellers of these assets guarantee they are getting the best deal possible.
IP due diligence reports are essential for both companies and potential buyers of intangible assets, as they provide data about the assets that the firm owns or uses. This information could include patents, trademarks, copyrights, trade secrets, domain names and industrial designs.
In-house legal counsel and IP attorneys are often requested to conduct IP due diligence in support of corporate transactions such as acquisitions, mergers or IPOs. A comprehensive IP due diligence review is essential for helping a company maximize the value from its intangible assets, identify risks and potential deal breakers, and satisfy the business objectives associated with a transaction.
The extent of a due diligence report can vary depending on the transaction, but it's essential to recognize that an effective due diligence process will encompass all aspects of the deal.
For instance, a tech startup seeking investment from venture-capital firms will likely conduct an IP due diligence review to verify the quality and scope of its patent portfolio. This allows the VC firm to discover any undisclosed issues with the startup's patents or applications, thus guaranteeing its investment is safeguarded under patent law.
Private equity management or investment firms can utilize IP due diligence to assess a Target Portfolio Company's IP Assets/Rights and those of its competitors in the marketplace before closing a deal. This report will give them all of the information necessary to make an informed decision whether or not to invest in that particular Target Portfolio Company.
2. Legal Issues
IP due diligence is an integral component of any business transaction and should be conducted as soon as possible. It presents the opportunity to assess any past, present or potential issues with a company's intellectual property portfolio and products.
To begin, identify all of your company's intellectual property. This includes trademarks, copyrights, and patents. Once identified, determine what rights the business holds with each piece of IP so you can assess its worth individually.
This can help determine whether investing in the company is worthwhile. For instance, if a company owns a patent for one of their products but lacks the rights to utilize it, then purchasing that item might not be justified.
Once a company's intellectual property has been identified, it's essential to investigate any licensing agreements that have been signed. Doing this will enable the business to determine if they can use the product and how much they must pay for it.
Other types of intellectual property to investigate include open source code and FDA-regulated products. These have different rules and regulations than non-FDA regulated items.
When selling or purchasing FDA regulated items, it's essential to confirm they have been approved by the agency. Doing this can help avoid liability issues and lawsuits in the future.
Finally, a comprehensive investigation should be made for any trade secret policies that could restrict how a company utilizes its intellectual property. These restrictions make it harder to utilize the company's IP and may lead to legal problems in the future.
3. Financial Issues
When a company sells or purchases IP, it is essential to know its true worth. Doing this helps guarantee the deal is successful and no risks arise as a consequence. Furthermore, this helps cut out any unnecessary expenses as well as identify any potential issues in the future.
That is why a comprehensive due diligence report is so critical. A poorly constructed or incomplete report could lead to numerous problems, so it's essential that you know what information to include and how to make it as concise as possible.
For instance, if you are a tech startup seeking funding from venture capitalists, the quality of your patent filings may be an important factor in deciding whether they invest in your business. Therefore, conducting an IP audit is necessary to guarantee that investors do not uncover any hidden issues with your patent portfolio.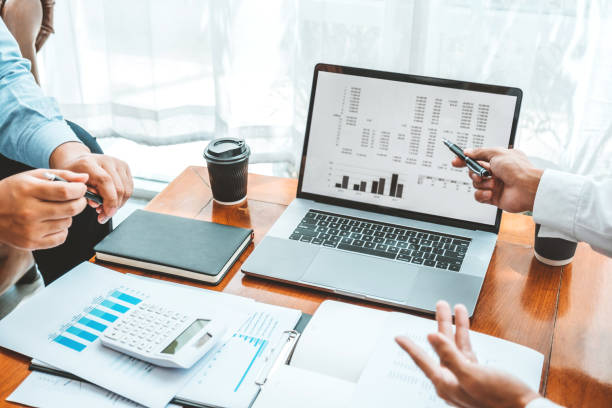 An important element of an IP due diligence report is its financial section. Here, you can assess the value of your company's assets and project how much revenue they are expected to generate in the future. You may do this through a valuation approach or by reviewing comparable IP transactions that have occurred on the market.
The primary goal of a financial section in an IP due diligence report is to guarantee that buyers or sellers understand what they're purchasing or selling, as well as any liabilities or other potential risks. Doing this helps guarantee the deal closes successfully and the company maintains its position in the market.
4. Technology Issues
Technology can offer businesses many advantages, but it also presents its share of drawbacks. From software bugs to maintenance costs, businesses may experience a range of technology-related difficulties.
To avoid these missteps, it's essential to identify any technology issues before they negatively affect your business. The best way to do this is through an exhaustive technology assessment.
A due diligence investigation will identify all major areas of concern, such as service management, security, software and infrastructure. This gives you a comprehensive view of your business' technology strengths and weaknesses and how those elements influence it.
This will give you a good indication of what needs to be done to address the problems, and how much it will cost in the long run. With this data, you can calculate how technology issues could potentially impact your business in the future.
Planning ahead can also help you avoid issues before they arise, saving both time and money in the future. For instance, if your custom software requires frequent upgrades, then deferring these upgrades for five years can reduce overall customization costs.
Another technology issue to consider is whether your chosen technology will scale with your business. To answer this, a thorough review of the company's IT infrastructure, system architecture and software development life cycle must be conducted.
Due diligence is an integral component of IP transactions and should be included. Not only will this keep the investigation focused and on track, but it also gives the acquiring company a comprehensive view of the IP assets being examined.
5. Management Issues
In addition to a comprehensive and timely audit of the company's intellectual property portfolio, an IP due diligence report should also include an in-depth assessment of management issues. This includes determining whether the management team has sufficient insight into the value of their IP assets as well as any gaps or weaknesses in their management processes.
It is essential to identify any legal concerns that could restrict the value of a business' intellectual property. These could include questions regarding patent validity, narrow claims or possible inequitable conduct.
These could significantly impact the value of a business' intellectual property or its capacity for enforcement, potentially leading to deal breakers.
That is why it is critical to conduct a strategic, timed IP due diligence at the start of any negotiations regarding the deal. Doing so will enable an accurate valuation of the company's IP and address any legal concerns that could reduce its worth.
The due diligence report should provide insight into the organisation's strengths and offer actionable recommendations for improvement. This will enable the management team to make decisions that align with their business objectives and strategy.
A comprehensive checklist is an essential element of the due diligence process. It minimizes the chance that an investigation will go off track and promotes efficient collection of facts and data.
This will guarantee that the due diligence investigation is focused on the most pertinent elements of the business' IP. Furthermore, it produces a thorough and well-documented report which can be utilized by management team and investors when making decisions about the business.
Intellectual Property Checklist Every Business Needs
No matter if your business is well-established or just getting off the ground, intellectual property (IP) is an invaluable asset to have. This encompasses patents, trade marks, copyright and design rights as well as other related technologies.
Intellectual property (IP) exists for varying periods of time and must be registered to be protected. An intellectual property checklist can help identify your company's assets and decide how best to safeguard them.
1. Patent Search
A patent search is an integral step in any intellectual property (IP) process. It provides crucial feedback to stakeholders and guarantees you make informed decisions based on accurate and pertinent data.
Additionally, patent search can help determine whether your invention is eligible for protection and which aspects could be safeguarded. For instance, if certain details of your invention were discovered in a prior art reference but weren't originally created by you, then you must decide if those particulars warrant protecting.
Patent searching can be a time-consuming and complex process. But with the right platform, you can save effort and get optimal results quickly. A suitable patent search platform should offer an user-friendly interface for creating broad or narrow queries as well as an efficient ranking system that prioritizes relevant patents.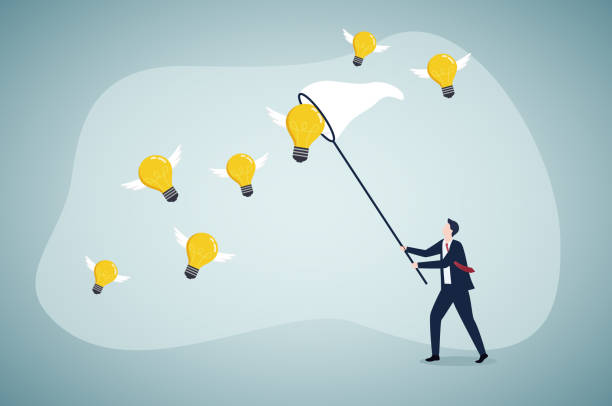 2. Patent Search Report
Patent search reports are an integral component of patent attorneys and IP managers' work. Crafting and editing these reports takes time, but it's necessary for collecting the most pertinent results in one place.
A patent search report provides a thorough summary of the searches conducted, along with any recommended further research. This can be an invaluable asset during due diligence investigations of potential targets.
A patent search report can assist a company in determining if they possess enough information to pursue patent protection for their product or process. It also serves as an instrument to make strategic decisions. Moreover, the search may reveal potential infringement risks which should be addressed prior to filing for a patent.
3. Patent Documentation
Patent documentation contains technical and legal details about products, technologies, methods of doing business and more. It serves as a valuable resource for scientists, engineers and research specialists as well as legal advisers and business strategy managers.
The specification is the most crucial element of a patent application. It outlines the item and how to make it in an organized, precise, and detailed way.
Additionally, this document outlines the exclusive rights that inventors possess over their invention. This grants them a monopoly and prevents infringers from profiting off of it.
In your specification, be sure to include all pertinent drawings. Doing so will give readers a visual of your invention and make it simpler for them to comprehend.
4. Patent Documentation Review
Intellectual property (IP) encompasses patents, copyrights, trademarks and trade secrets – the intangible outcomes of human creativity – inventions, designs, literary works and symbols. Patents, copyrights, trademarks and trade secrets all fall under this umbrella concept of IP protection.
A patent serves two purposes: first, it provides the inventor with legal protection for their original creative work. This is by far the most important benefit of a patent; it can prevent an invention from being copied or sold without consent.
The patent document must contain a concise overview of the invention, its solution to a problem or advantage over prior art, as well as physical/technical details on how it operates.
5. Patent Prosecution
A patent is an asset that safeguards the holder's invention against infringement by others. It ranks among the most valuable forms of intellectual property (IP), alongside trademarks, trade secrets and copyrights.
Patents are unique among other intellectual property (IP), as they cannot be sold or transferred without the owner's consent. As a result, companies must invest significantly in safeguarding their innovations.
Furthermore, a large portfolio of patented inventions is an attractive asset to investors and lenders when assessing a company's investment potential. Successfully monetizing this portfolio can enhance both the company's value as well as its stock valuation.
The patent prosecution process is often marked by back-and-forth exchanges between a practitioner and patent examiner, usually in the form of office actions or replies from applicants to those actions. Ideally, this individual has sufficient expertise to effectively address any objections raised by the examiner and successfully get their application granted.
6. Patent Licensing
Licensing your patent to someone else is an excellent way to take your technology into the marketplace, but you need to know how to do it correctly.
It requires a combination of legal, technical and market analysis skills. You must present an accurate understanding of the advantages of your invention and its contribution to the current market.
Additionally, you should negotiate a reasonable royalty rate. Patent royalties usually range between 3-10% of sales price.
A licensing agreement should include provisions for renewal and termination of the license, as well as any duties each party is required to fulfill and what rights may be reverted back to the licensor if those duties aren't fulfilled.
7. Trademark Search
Trademark search is an integral step in creating a new brand. It can identify prior trademark usage, infringement issues and any potential issues with your chosen mark.
Additionally, this allows for the amendment of your proposed mark before it is submitted for registration, saving both time and money in the process.
A thorough trademark search should include both Federal and state registers, as well as potential sources of common law rights such as uses on the Internet, registered business names, and domain names.
A search should consider all potential variations of a mark, including phonetic equivalents, alternative spellings and anagrams. Filter out results that appear too similar to yours for comfort.
8. Trademark Search Report
A trademark search report is an extensive assessment of your mark and any potential conflicts with others. This could include discovering if anyone else has registered your mark, as well as any trademarks that appear similar to it that might cause confusion.
Trademark searches should always be performed prior to any new business using a name or brand for their products and services. Failure to conduct an adequate search can result in costly infringement claims and legal fees to defend against those allegations.
A comprehensive common law search for your mark can be conducted using a range of sources, such as online search engines, social media sites, phone book databases and corporate information databases. Furthermore, checks should also be made against national databases which track unregistered marks across the U.S.
9. Trademark Documentation
Intellectual property (IP) is an essential aspect of any successful business. This encompasses literary or artistic works, names and symbols, inventions, and more – all essential components for ensuring your success in today's marketplace.
In order to register a trademark, it must be able to distinguish the goods and services of the party applying for it. Furthermore, this mark must not cause confusion with other marks or goods and services.
To prevent such problems, have your trademark reviewed and analyzed. This process eliminates elements that are no longer essential in the current business climate or could potentially endanger the intellectual property rights of your company. It also helps highlight areas where your mark is stronger, giving it greater power to become a brand name. Moreover, having this done helps shield you from being infringed upon by another party.
10. Trademark Documentation Review
One of the most underappreciated assets a business can own are its intangibles. These include patents, copyrights, trademarks, and trade secrets among other things. To safeguard these assets effectively, one must understand potential pitfalls and take measures to avoid them. Not only will this protect your brand but also give you peace of mind that if something unfortunate does occur you're covered. Thankfully there are plenty of resources available to help navigate these difficult waters; whether you're an established firm looking to improve operations or just starting out and wondering how to get there – this guide is tailored specifically towards those seeking guidance on managing such matters.
Intellectual Property (IP) rights are essential to a company's success, providing companies with the means to create value from their inventions and creative works. With IP rights in place, companies can focus on what matters most: creating value from what they create!
Prior to engaging in any business transaction, it is imperative to conduct IP due diligence. This is especially pertinent when the IP may be essential for a company's success.