When a business is in the process of buying or selling intellectual property, it's essential that they conduct an exhaustive due diligence investigation. This will help establish the value of these intellectual property assets being purchased or sold.
This comprehensive guide can assist a company in comprehending what patent IP due diligence entails and how it should be conducted. Furthermore, it will allow them to better prepare for any potential issues that may arise during this process.
IP Due Diligence
IP due diligence is the process of assessing the value of intellectual property assets. This usually includes an evaluation by either the buyer or seller before a transaction takes place, as well as looking into how well-protected a company's IP assets are and how they can be utilized to further boost their overall business operations.
Conducting IP due diligence prior to a merger or acquisition is critical. It helps determine the value of a company's intellectual property and whether it should be sold. Furthermore, IP due diligence helps prevent issues with the deal from arising.
Intellectual property encompasses inventions, patents, trademarks and copyrights. Accurate identification and evaluation of these can be challenging so if you have any queries regarding your intellectual property it is wise to seek professional guidance.
A qualified attorney can assist you in determining the most effective way to safeguard your investment and intellectual property. Doing this helps avoid any legal issues that could negatively impact your future success.
IP Due diligence by Venture capitalists
Venture Capital
Venture Capital is an investment that pools money from individuals, pension plans and other sources. This money then invests in startups in exchange for a share of ownership.
When startups seek funding from venture capitalists (VCs), they typically use a due diligence checklist to confirm that the business meets their criteria and is suitable for their company. This may include financial, operational, legal, reputational and market risks.
The checklist will also include a comprehensive market analysis and third-party projections about your potential market size and growth rate over the next five years. With these figures, they can determine if there is indeed demand for your product or service, how competitive it will be in the future, and whether or not it has potential to scale up.
Another crucial factor VC firms take into account is whether your technology has patent protection and how it's safeguarded. They want to know if there are IP agreements and contracts in place that safeguard intellectual property, as well as whether any competitors have filed lawsuits against said patent.
Finally, VCs must understand your business' legal compliance with federal and state regulations. This involves inspecting its financial records and making sure all necessary documents have been provided.
A venture capitalist (VC) may want to know about all current and prior contracts your company has with other investors, such as equity agreements, employment contracts or customer contracts.
This is a critical element of any VC due diligence checklist. It helps them assess your business' viability and whether further investment should be made.
IP due Diligence by Business Owners
As the owner or CEO of a small business, you likely recognize the significance of making sure your company abides by legal requirements. This may include the legal obligation to safeguard its intellectual property including both your products and services as well as third-party intellectual property rights. Patents and trademarks are two common forms of IP protection. Without patents or other forms of IP protection, a company could be left vulnerable to litigation or loss of control by competitors.
Many small business owners hesitate to invest in IP protection, but it's essential that they know that a little research and effort can go a long way toward reducing their company's risks. By taking time to secure your intellectual property, you will stay ahead of competitors and minimize the likelihood that valuable assets are lost.
For instance, if the majority of your patents are owned by another entity or have a security interest attached to them, this could be cause for alarm. It would be wise to investigate who owns the intellectual property and how they can legally remove their stake from it.
Due diligence projects in the IP field often necessitate complex and sophisticated analytical methods, often exceeding project budget limits. Therefore, it's essential to find techniques which best suit the client's requirements while remaining within scope of work.
IP Due Diligence by Startups
Startups must take proactive measures to protect their IP, such as registering patents, trademarks and copyright and staying abreast of industry developments.
Another essential step in safeguarding your startup's IP is making sure you do not infringe upon other companies' rights. This can be accomplished by scanning for potential violations and discovering who has already registered these rights.
Startups should require employees to sign a proprietary information and inventions assignment and confidentiality agreement (PIIA), as well as create clear guidelines in an employee handbook. Failure to do so could lead to the disclosure of trade secrets or other IP not protected by intellectual property laws.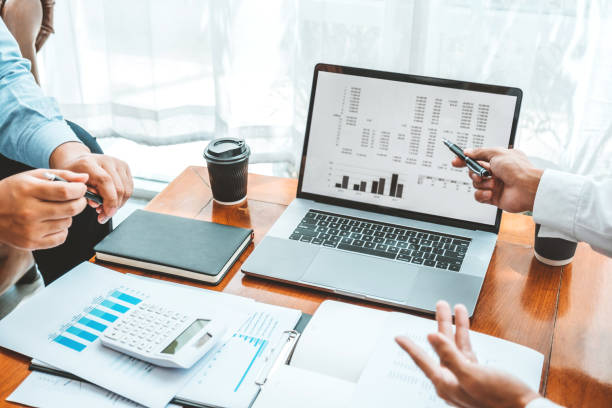 Clarity of Who Owns the IP
Negotiating the sale of a business, including its IP, requires that you have complete clarity on who owns what. Failure to take this step seriously could result in regretful decisions down the line.
When conducting IP due diligence, the first question you should ask is what type of intellectual property the target has and if it's registered in the United States and other countries. This includes patents, trademarks, copyrights and trade secrets. Furthermore, make sure the assets aren't subject to security interests.
As a first step in determining ownership, it is wise to confirm the registration of an intellectual property. This can be done by contacting the relevant filing office and seeking up-to-date details.
Upon verifying the ownership status of an IP, it's essential to verify its inventors, assignees and licensees. Furthermore, make sure the patents provide adequate protection and can be enforced effectively.
Once you know what kind of IP the company owns, it's time to assess its worth through economic and strategic analysis. This involves considering the product's strengths, limitations, as well as any associated business objectives.
Another essential aspect of IP due diligence is assessing government approvals and restrictions, especially when operating in foreign markets. This is usually an integral component of the investigation as it can significantly impact the value of the IP, as well as present additional risks to the company.
Finally, it is crucial to investigate any licenses signed by the target company. This is particularly crucial if there are patents that could be utilized by third parties against them in competition.
This part of the investigation requires a great deal of detail and time, so it's essential to give enough time for it to be conducted. Without enough space, there's a high likelihood that an investigator will miss important points that could influence the final deal – leading to costly mistakes later in negotiation. This type of oversight could cost companies both money and valuable time later on in the process.
Risk Management
Risk management is the process of recognizing, assessing and controlling threats to your business' capital and earnings. Businesses must take risks in order to grow and develop, but they also need to be able to minimize those effects in order to guarantee their operations remain successful.
Risk management is often underestimated despite its significance. Companies typically fail to include intellectual property-related risks within their overall risk management framework for their business operations.
Due to this, businesses may be exposed to more issues than anticipated. These could include low liquidity or low market shares – if not properly managed, these could lead to substantial financial losses.
Many companies create an IP risk register to manage the potential risks associated with their intellectual property. But in order for this process to work efficiently, companies must have the appropriate processes in place.
The risk register should include comprehensive information about all IP related risks that a company faces, their potential impact and likelihood of occurrence. This allows risk managers to identify and prioritize these threats accordingly.
Once the risk register is created, it should be regularly reviewed and updated. Doing this will guarantee that the business stays abreast of their risks and can quickly respond to any potential hazards that may arise.
The final step in the risk management process is to treat and monitor identified risks. This will enable companies to assess how successful their current risk mitigation strategy is, as well as whether or not they should continue using this approach going forward.
Influence of IP on Valuation of Companies
Valuations are the scientific process of estimating the value of a business or asset and comparing that figure to its current market value. Companies use valuations for various reasons, such as raising equity capital or selling their company. They're also employed in calculating employee stock ownership plans (ESOPs), divorce proceedings and settlements for legal damages.
Investors seek companies that can demonstrate the strength of their intellectual property portfolio. This includes patents, trademarks, copyrights and other forms of IP.
Your IP portfolio's value is directly proportionate to the quality and strength of its patents and how well they are enforced. Achieving this balance requires having an impressive list of patents that cover relevant technologies and product ideas.
Inventors may want to file provisional patent applications as a way of expediting the process and setting an early filing date. They also have the option of filing non-provisional or regular patent applications that are currently pending at the USPTO.
A portfolio of patents covering your invention and technology is essential for attracting investment from investors, particularly in life sciences and hardware businesses.
If you are working with patent attorneys, they can conduct patent searches to identify relevant patents that may belong to competitors. Furthermore, the search should include an examination of the prior art as well.
Patents offer protection for various kinds of IP, such as utility patents and design patents. Utility patents safeguard your inventions and improvements while design patents cover the artistic or ornamental design elements in your product or solution.
A patent application should be carefully written, with the claims limiting your invention to a particular product or technology. Overly broad claims could lead to multiple prior art references being cited against your patent.
Key Questions to Ask During the IP Due Diligence Process
During the Patent Due Diligence Process, there are a few essential questions to ask. Answering these questions can help you avoid costly errors and provide insight into how your company's IP portfolio stands against that of other businesses. Here are some of the most important questions to consider:
What IP assets does the target company own?
It is important to identify all of the IP assets owned by the target company, including patents, trademarks, copyrights, trade secrets, and other proprietary information.
Are the IP assets properly registered and maintained?
It is important to ensure that all IP assets are properly registered and maintained in all relevant jurisdictions, and that all necessary fees and maintenance requirements have been met.
What is the strength of the IP assets?
Assessing the strength of the IP assets can help determine their value and potential for enforcement. Consider factors such as the scope of the claims, the novelty of the invention, and the likelihood of infringement.
What is the ownership of the IP assets?
Understanding the ownership of the IP assets can help determine the target company's ability to license, enforce, or sell the IP assets.
What is the competitive landscape?
Assessing the competitive landscape can help determine the potential value and marketability of the IP assets. Consider factors such as the market size, the strength of the competition, and the potential licensing opportunities.
Are there any potential infringement risks?
Identify potential infringement risks, including the target company's own infringement of third-party IP or potential infringement of the target company's IP by others.
Are there any pending or threatened litigation related to the IP assets?
Identify any pending or threatened litigation related to the IP assets, including any claims of infringement, validity challenges, or licensing disputes.
What is the target company's IP strategy?
Understanding the target company's IP strategy can help determine the potential value and strength of the IP assets, as well as any potential risks or challenges associated with the IP portfolio.
By asking these key questions, investors can gain a comprehensive understanding of a company's IP portfolio and make informed investment decisions.