Invented by Joseph Bekanich, Inflight Labs LLC
The aviation industry has always been a crucial part of the global economy, connecting people and businesses across the world. However, with the increasing number of air accidents and incidents, the need for advanced safety measures has become more pressing than ever before. One such measure is the implementation of a reliable and efficient SATCOM distress aircraft tracking system.
A SATCOM distress aircraft tracking system is a technology that enables real-time tracking of aircraft, even in remote and inaccessible areas. The system uses satellite communication to transmit data from the aircraft to the ground station, providing accurate information about the aircraft's location, altitude, speed, and other critical parameters. In case of an emergency, the system can trigger an automatic distress signal, alerting the authorities and facilitating quick response and rescue operations.
The market for SATCOM distress aircraft tracking systems has been growing steadily over the years, driven by the increasing demand for aviation safety and the need to comply with regulatory requirements. The International Civil Aviation Organization (ICAO) has mandated the implementation of such systems for all commercial aircraft by 2021, further fueling the market growth.
The market is segmented based on the type of system, application, and geography. The two main types of systems are the ADS-B (Automatic Dependent Surveillance-Broadcast) and the ACARS (Aircraft Communications Addressing and Reporting System). The ADS-B system uses GPS technology to broadcast the aircraft's position, while the ACARS system uses satellite communication to transmit data.
The application of SATCOM distress aircraft tracking systems is not limited to commercial airlines but also extends to military and government aircraft, private jets, and helicopters. The military and government sector is expected to witness significant growth in the market, driven by the increasing need for advanced surveillance and communication systems.
Geographically, North America and Europe dominate the market, owing to the presence of major players and the high adoption rate of advanced technologies. However, the Asia-Pacific region is expected to witness significant growth in the coming years, driven by the increasing air traffic and the need for advanced safety measures.
The major players in the market include Honeywell International Inc., L3Harris Technologies Inc., Rockwell Collins Inc., and Thales Group, among others. These players are investing heavily in research and development to develop advanced and innovative SATCOM distress aircraft tracking systems to cater to the growing demand.
In conclusion, the market for SATCOM distress aircraft tracking systems is poised for significant growth in the coming years, driven by the increasing demand for aviation safety and regulatory requirements. The implementation of such systems is crucial to ensure the safety and security of passengers and crew, and the market players are working towards developing advanced and innovative solutions to cater to the growing demand.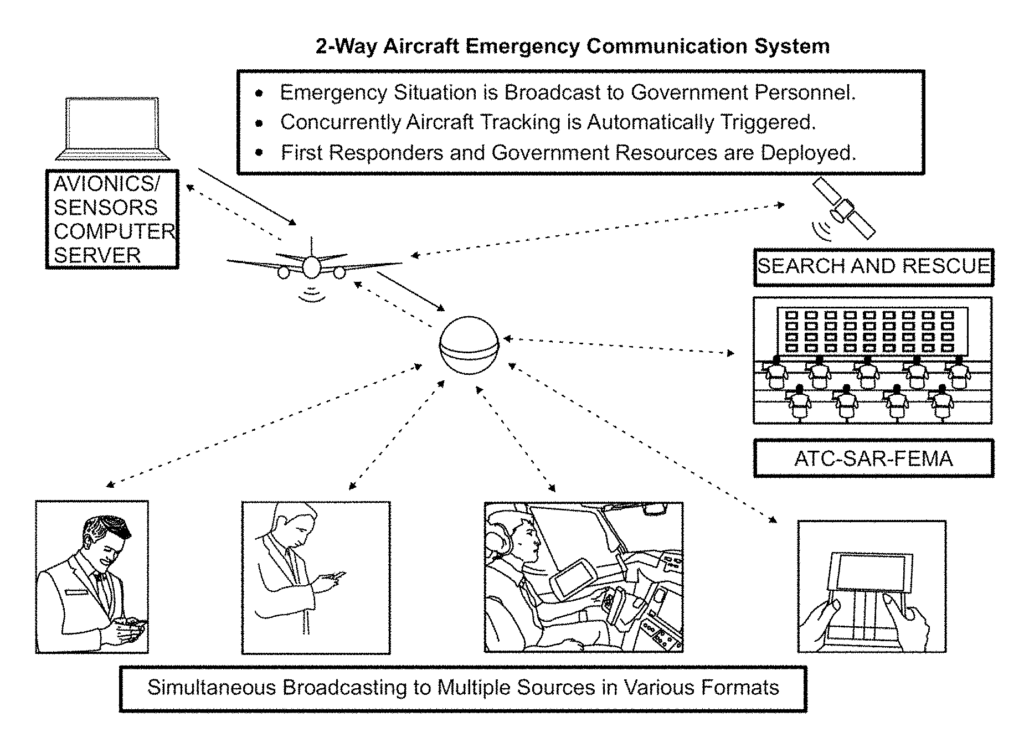 The Inflight Labs LLC invention works as follows
The invention is a method and system for communicating emergency information to and from an aircraft, in response to an accident or emergency detected by monitoring avionics at an autonomous aircraft SATCOM activation device. The emergency detection functions to automatically activate and operate an aircraft SATCOM transmitter which (i) triggers real-time tracking via satellite; (ii), provides aircraft position on broadcast distinctive signals, data, and frequencies in designated frequencies, and (iii), monitors, processes and automatically communicates avionics in accordance with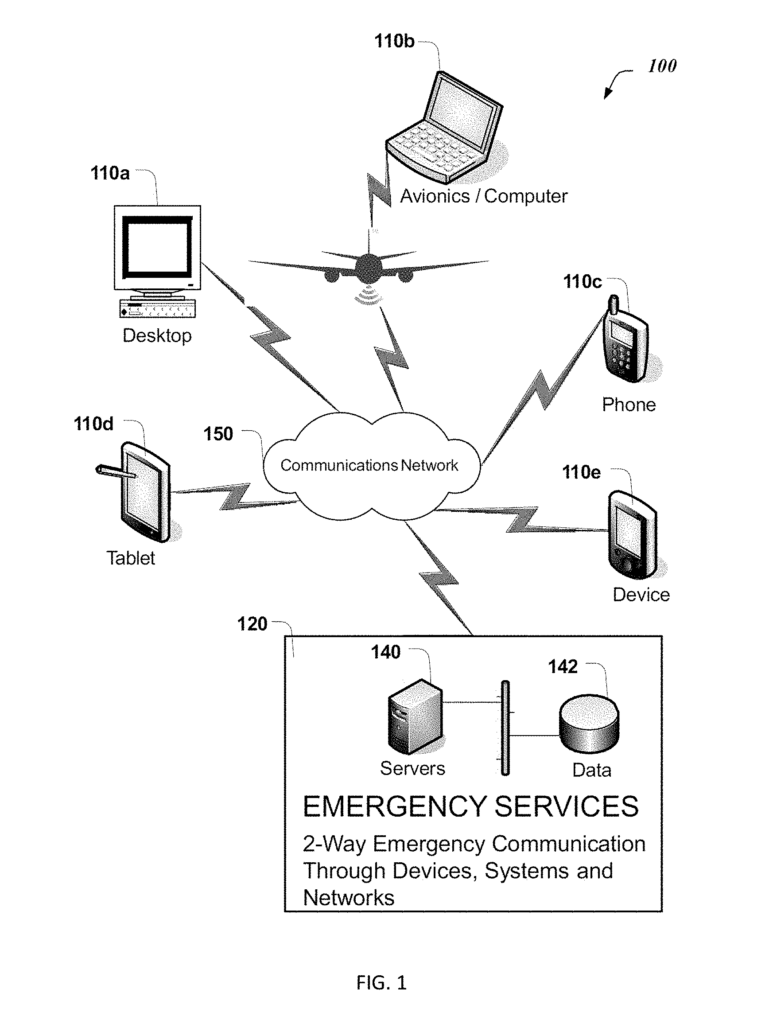 Background for SATCOM distress aircraft tracking system
Consumers can choose from a wide range of communication technologies. Internet and World Wide Web (the Web) have become ubiquitous. People of all ages use the Web for virtually every aspect of their life?work, schooling, business and entertainment. Email is also widely used, with many people having multiple email accounts. In recent years, other communication technologies are becoming more popular. Texting, short messaging services, audio/video recording, real-time communication, instant messaging and other technologies are widely used. "This is especially true for younger people.
The acceptance of many different communication devices has facilitated the penetration of these technologies. Many consumers have switched from wireline to wireless phones. Many consumers prefer to communicate using PDAs, tablet PCs and similar devices.
Consumers use a variety of communication technologies to communicate. Text messaging is one example. People who use it send texts to other people using text messaging. People send emails to those who receive emails. "People place digital wireless phone calls to other people who use voice and video communication through telephony.
Applicants disclose methods and systems for communicating messages in formats other than the one in which they were received. The systems and methods described herein allow users to send communications or messages in one format, and then have them received in another format by recipients. A user can enter text into a Web-based interface and then have it delivered as an instant message to the recipient. A user can enter an instant message on a phone and have it delivered to the recipient as an email, real-time audio/video communications or recordings.
In an illustrative example, the Applicant discloses that it receives a message from a user in a digital format. The message may be addressed to more than one person or a group of people. In one embodiment, the message is received via a Web textbox, but it can be any technology that allows for communication and message creation, such as text, email, audio/video, or recording.
In the illustrated embodiment, the system decides on a second format of digital delivery for the message. An embodiment of the disclosed systems may decide that a message entered on a Web site should be delivered via instant messaging. The system can also determine that the message is to be delivered by a digital voice version of the text. Any suitable mechanism can be used to decide which format is best for delivering the message. The system can, for example, use the user's preferences or the previous format used to communicate with the recipient to determine the appropriate format.
The message is then delivered to the recipient. The message can be transmitted or communicated using any suitable technology or mechanism. A message intended to be sent as a mobile text message may be sent to the wireless carrier. If the message is to be delivered via email, the email can be forwarded to an appropriate email domain.
According to one aspect of the disclosed embodiments users can schedule the delivery and communication of messages on a specific day and time. In one embodiment, the system monitors the day and time for delivery specified, formats the message in an appropriate format for delivery and communicates it on the date and time specified.
The disclosed method may be applied to specific markets or to a certain technical limitation. The disclosed methods can be used to provide communication for individuals traveling in a commercial vehicle, such as a commercial aircraft or train. This technology is particularly suitable for commercial aircraft where the use of mobile devices is prohibited. Users can create messages on a Web-based interface, and then have them delivered to their recipients in another format, such as a text or instant message. In order to deal with in-flight emergency situations, the ability to send messages in transit may be very useful. A passenger in an emergency situation on a commercial aircraft could prepare a message using a Web-based interface. The message can be sent in other formats, including a telephone call, an email, a sort message, a real-time audio/video recording, or e-mail.
This Summary is intended to provide a simplified version of a number of concepts that are described in greater detail in the Detailed description of Illustrative embodiments. This summary is not meant to identify the key features or essential elements of the claimed matter. Nor is it intended to limit the scope. "Other features are described below.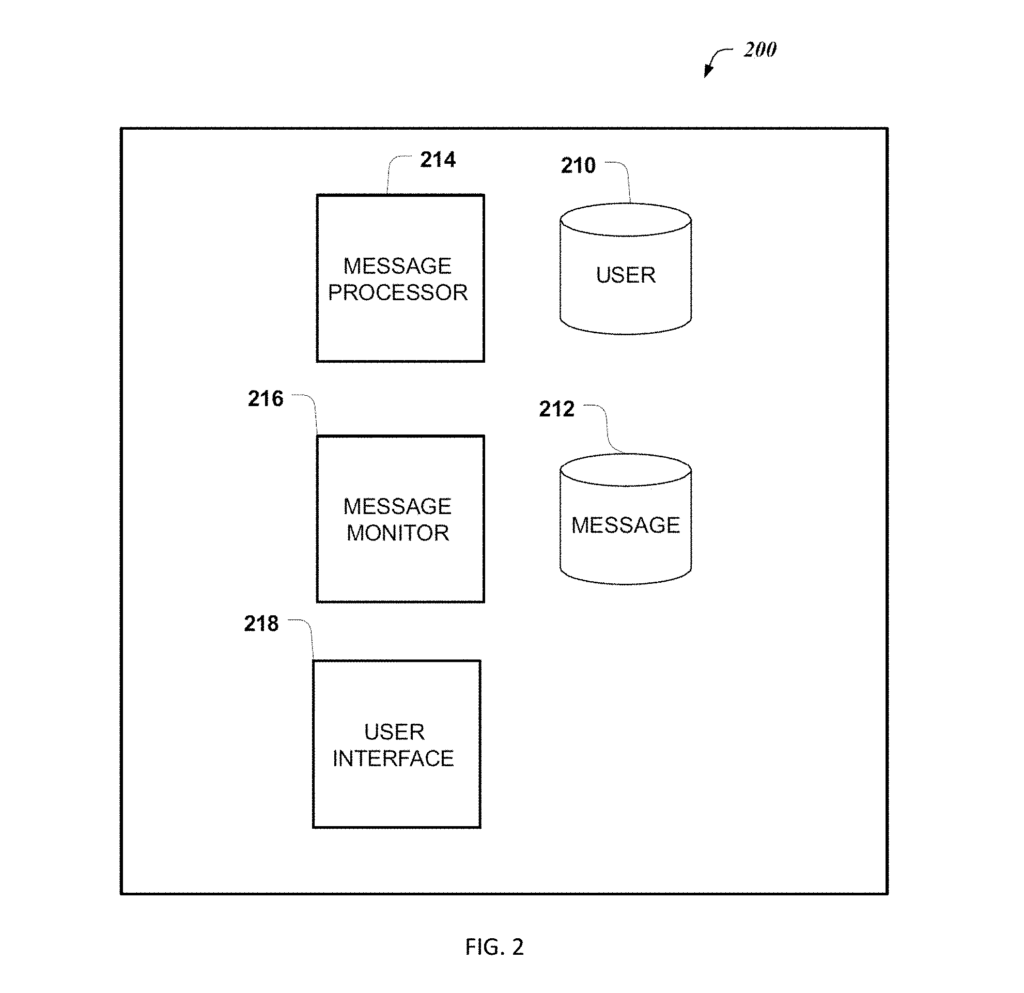 BRIEF DESCRIPTIONS ABOUT THE DRAWINGS
The following detailed description, when combined with the accompanying illustrations, will help you better understand the foregoing features, advantages, and uses of the invention.
FIG. "FIG.
FIG. "FIG.
FIG. "FIG.
FIG. "FIG.
FIG. "FIG.
FIG. "FIG.
FIG. "FIG.
FIG. "FIG.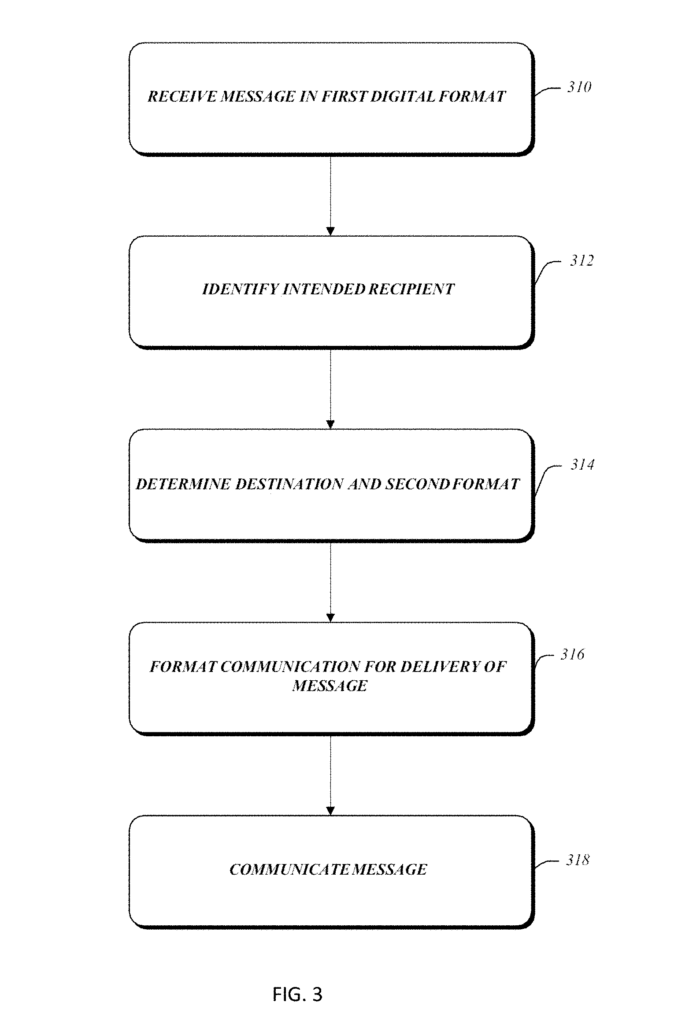 FIG. "FIG.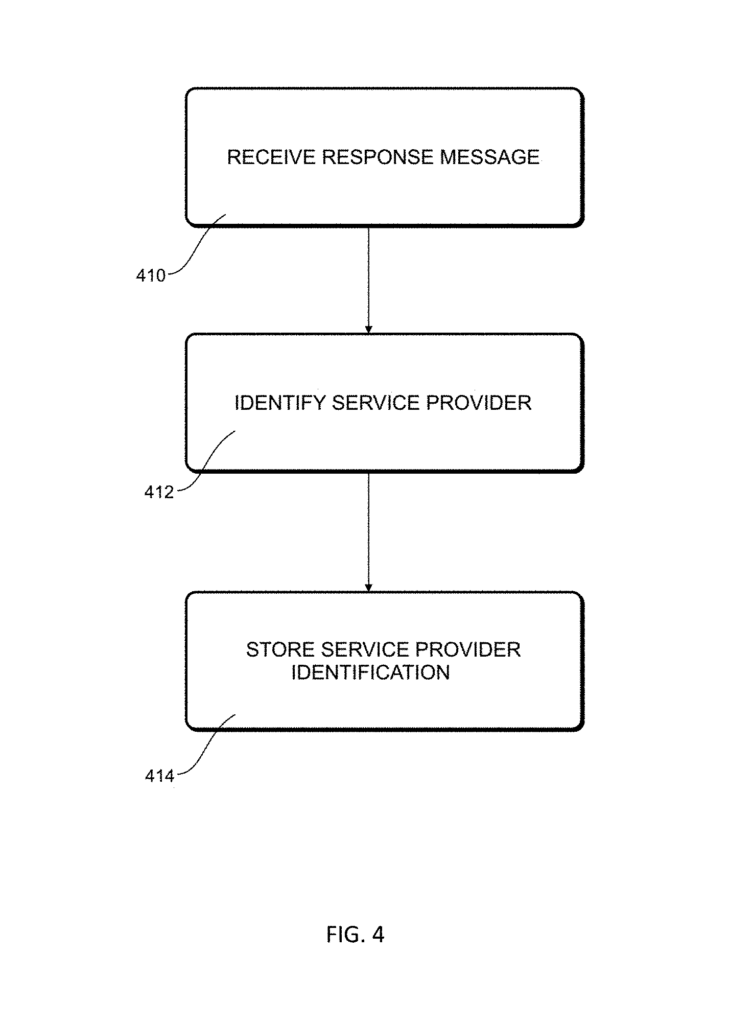 Click here to view the patent on Google Patents.